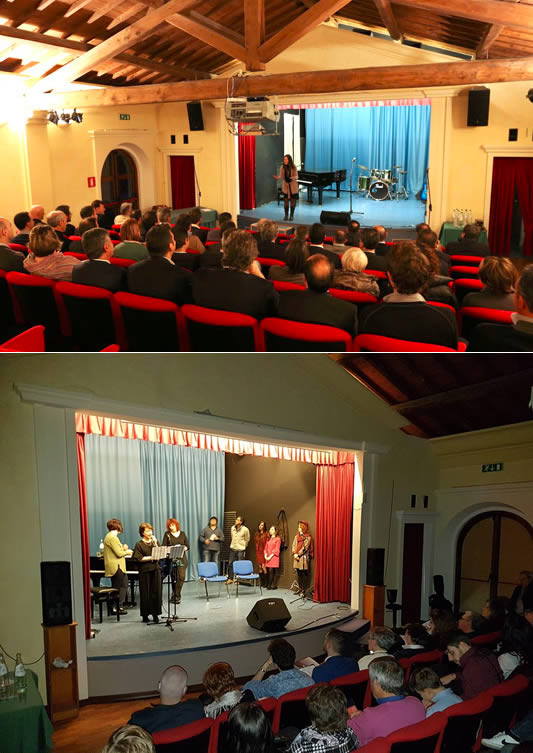 Musical Team building
This is a particular and unusual training event that combines fun and professional approach with the world of pop songs revealing, through the teachers of the C.E.T. (Song and Tradition), all the more unusual features of how, at times, these become a striking success. Slowly the listening audience becomes the true protagonist of the event.
After an initial part in which the teacher "tells" of what rotates around a hit song, with practical live examples by interacting with the audience, which is followed by a second part in which participants are the protagonists and become aware that they are singing together one of the greatest achievements of BATTISTI – MOGOL in a new version. The audience will sing led by the teacher who will play for them live.
A short rehearsal and the study of the music will be followed by a more challenging and exciting moment of the event, recording the song with the help of a sound engineer and the use of sophisticated software present in the studios of the C.E.T. A piece will be recorded thereby creating a team spirit and aggregation that should be the main aim of good team building.
During the following days the song will be processed, edited, mixed and recorded on a medium that will be the final master copy to be delivered.
Our facility is equipped with the highest technology in terms of music recording, the song is then recorded several times and subsequently assembled in the studio and then burned onto a CD. Each participant will be given a copy of the CD including customized graphics with the company logo.